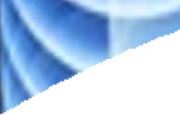 How does a buck a page (per month) designed to your taste, webhosting sound?
We build it, and you have professionally done pages to show off your profession, hobby, or whatever uncluttered by ads at http://mypagesonline.com/yourname.
You can spend about 20 to 40 hours building pages on a free host and you may never know that you are the only one that likes it.
Studies show that visitors often leave after the first page if:
The page takes to long to load.
There are annoying pop up ads.
The page causes left to right scrolling.
The page has to many graphics or they are not optimized.
The server is down!
Sometimes they never return because of these things. Would you?
There are many more, but this is not a tutorial. If you have plenty of time on your hands, you can research and build your own webpages and your friends will say it looks good whether they have seen it or not, or even if they don't like it. Hey, what are friends for, right? Unfortunately, if you have a business, you friends may only account for 5% (or less) of your revenue.
Even if you have a business that people have to drive to, to obtain your products or services, it would be beneficial to have a webpage with descriptions, pictures, location, phone # ect. listed in the online directories.
More and more people are on the net looking for products and services, even the ones they intend to drive to in person! Five pages here is way cheaper than a yellow pages ad, yet having a page here will allow you listed on the online directories. Why be left out, when we make it too easy?
If you just want to show off your hobbies, toys or kids, why spend time away from your hobbies, toys or kids to do it?
You can buy a domain for an additional yearly fee and own that name as long as you pay for it, or use yourname.one_of_our_domains.com without any additional charges. See IsNames for the domains we have available.
Current customers can buy domains for $9.95, at MyWhois Us which is $2.00 off the price to the public. Just email us for the information to get the $2.00 discount.
Optionally, we will also list you in our directory.
We do not list Sites who do not wish to be listed, or are not yet ready for public viewing.