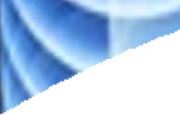 This was created for people that would like a nice Site without all the things that tend to distract visitors.
You know, those Ads, Banners, and Pop-Ups that nobody really likes?
Here, we offer an inexpensive alternative: Or
http://yourname.isnames.com or one of our many other domains to chose from!
* You build your own site, have your own Cpanel, create your own email addresses, and more!
Or
http://yourname.ourdomain.com or http://yourname.com.
* We build and maintain your site for you.
The following Messageboards can be installed for you at no extra charge with any type of hosting:
phpBB - Note that this message board uses a MYSQL Database.
Example with guest posting allowed at: Support Forums
XMB - Note that this message board uses a MYSQL Database.
You Must however, download the current version for yourself to obtain your required license to use this software. (It is also for your benefit when making changes, should you desire to do so, to have these files handy as backups.) Upon "proof" of license we will then install the current version for you. You will be responsable for maintainence or customization, as this is intended simply to give you a "Jump start" to a working Message Board.
Once we become more familiar with some others, we will add to this.

For message board installs, simply fill out our form on the Install Order Page and we will set you up.


To see if your desired domain exsists, try our new Domain Name Search